Affiliate with Inclusion Institute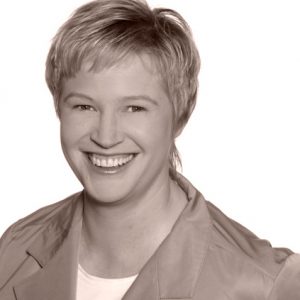 Veronika is an affiliate with Inclusion Institute. She is the founder of D&I Strategy & Solutions. She is a seasoned leader with deep expertise in inclusion and diversity, change management and communications.  With a career of 25 years in large scale, global high tech companies, she has extensive experience in designing and driving measures to achieve sustainable outcomes.
In her most recent role, as Head of Inclusion & Diversity at Philips, Veronika was responsible for developing the global Inclusion & Diversity (I&D) agenda, leading the creation of I&D programs and helping drive implementation. She has collaborated across functions to ensure that inclusion and diversity are recognized as core to Philips' culture and are embedded in all its HR processes. She has also worked with senior leadership to integrate diversity goals into the company's key performance indicators.
Her background is in Public Relations and brand management. With a degree in European Business Administration from the Hochschule Reutlingen (Germany) and Middlesex University (UK), Veronika started her career as a press officer at Hewlett-Packard and held leadership roles in that field at Xerox, Alcatel, and Philips.
Veronika's work was recognized with a number of prestigious awards for 'Best Internal Communications', 'Best Integrated Communications' and 'Best Sustainability Campaign'. She was also shortlisted two consecutive years for her work at Philips for the 'European Diversity Award'. She is part of the faculty of The Conference Board's 'D&I New Leaders Academy' and has acted as a member of the Executive Committee of their 'Diversity in Business Council'.
Veronika has lived and worked in Germany, the US, the UK, and the Netherlands.  She currently lives in Frankfurt, Germany.  Veronika is fluent in German and English.