Affiliate with Inclusion Institute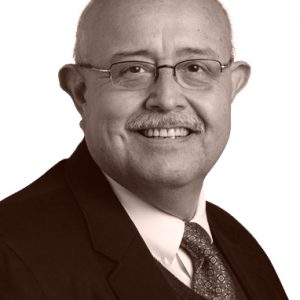 Tomás Leal is an affiliate with Inclusion Institute. He is an experienced change strategist and a diversity, equity and inclusion practitioner and consultant. He has worked across organizations to develop and execute global strategies and training that support workforce initiatives resulting in inclusive, high performing and innovative work environments. His focus is on diverse global talent management, D&I learning and training, inclusion strategies, inclusive leadership, gender equity, cross cultural competency building. He has experience working across industries, and worked in North America, Latin America, Europe, Middle East, Africa, and Asia.
Tomás is the Chief Diversity Officer at Fielding Graduate University, and is also available for some consulting. Previously he was the Senior Director and Global Inclusion Strategy Lead for Research & Development at GlaxoSmithKline (GSK). He led and consulted across the R&D business on the development and execution of global inclusion strategies that support senior leaders, managers, and individual contributors. Prior to this, he was the Director of Global Diversity and Inclusion at GSK.
For the past 22 years, Tomás has held diversity and inclusion roles based in the U.S. and the U.K. with Amoco, Royal Dutch Shell, British Petroleum, ITT Corporation, Microsoft, and GlaxoSmithKline. Working across global business regions, Tomás has created D&I strategies, metrics and action plans that are locally relevant and aligned with globally driven business strategies. In addition, he has developed and delivered learning and development training programs, specifically in unconscious bias, inclusive leadership, race and racism, sexual orientation, trans, and gender differences. Tomás has been a global presenter, speaker and facilitator at conferences in London, UK, Copenhagen, Denmark, Dubai, UAE and Santiago Chile to name a few. He spent 19 years in university administration mainly in Student Life/University Affairs roles at several U.S. universities including Southern Methodist University, University of Delaware, and the University of Pennsylvania.
Tomás has degrees from the University of Texas at Austin and Indiana University-Bloomington. He also completed the Diversity Management Certification from National Training Laboratories (NTL). He has also completed NTL's master class, Inclusion & Diversity: Moving to the Next Level of Impact. He is active in several community and professional organizations, including past member of the Board of the National Hispanic Corporate Council (NHCC), serves as executive coach and advisor to the U.S. Latino Leadership Initiative at the SMU Cox School of Business. Presently he is a Trustee for the Pennsylvania Women's Law Project and a Public Trustee for the Fielding Graduate University.
Tomas is fluent in Spanish and English. He lives in Philadelphia (US). He enjoys travel, reading, and spending time with his life partner of 33 years.