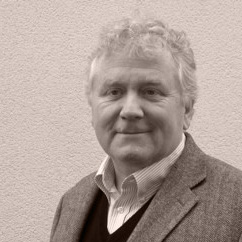 Pawel Kepinski brings over 25 years' experience working in diverse, global environments in education, learning and development, and business development consulting.  Pawel's role with Inclusion Institute is focused on learning and research.  In addition to being a university professor of international relations and business, he has focused on diversity and inclusion, global cross cultural management, conflict resolution, and organizational development across clients such as universities (in the US and Poland), public sector (ex: adviser to members of the Polish Parliament, and educator at S.H.A.P.E.), corporations (ex: Volkswagen, HCN) and with nonprofits (ex: the US Peace Corps & The Oregon Peace Institute).  He has a solid knowledge of global dynamics and the implications for effective teams and business growth.
Pawel has A.B.D. & M.A. degrees in International Relations, from the School of International Service at The American University in Washington, DC.  He has a B.S. degree in Business from the College of Charleston in South Carolina.   He has developed and taught over 25 courses in the international relations field including topics such as global tourism, international business, peace and conflict resolution, cross-cultural communications, globalization and economic integration, security studies, ethnic studies, and more.  He applies his vast background in research and strong analytical skills, using both quantitative and qualitative data, to client needs assessments and organizational scans.  He is the recipient of many professional recognitions and an accomplished instructor, receiving strong positive feedback from participants citing his engaging, interactive style and knowledge on the topic.
Pawel speaks English, Polish, French, and Russian, with limited knowledge of other languages.  He has lived in 7 countries, is originally from Poland, and now lives in Germany with his wife, Lisa. They have two daughters.