Affiliate with Inclusion Institute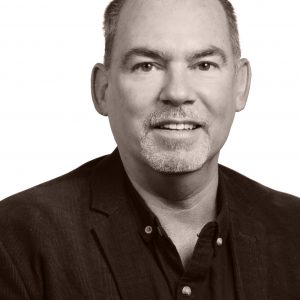 Kevin is an affiliate with Inclusion Institute. He is a very experienced Human Resources Strategist, Change Management Consultant, Talent Acquisition/Talent Management Strategist, and Diversity & Inclusion expert. He possesses over 20 years of progressive Human Resources leadership experience as an International Human Resources Business Partner/Generalist. He has lived and worked in 7 countries in North America, Latin America and Europe leading teams of HR professionals and practitioners in various businesses ranging from start-ups, mid-size as well as Fortune 100 companies. He has worked closely with many segments within the multinational corporate environment including Sales, Services, IT, Finance, Manufacturing, Customer Service and Client Support teams.
Throughout Kevin's career as an HR Generalist and Business Partner, he has developed and executed, in close partnership with business leaders, many D& I programs with multiple focus points including corporate policy enhancement, total rewards, talent acquisition and talent development. A particular focus on coaching leaders on articulating the business case for D&I and training leaders on inclusive leadership as it relates to employee engagement, management development and ultimately business productivity and profitability. He has led employer branding initiatives to enhance the talent attraction elements of corporate identity. Gender gap analyses has been a part of each and every business unit where he implemented programs and processes to narrow the gender gap in an industry sector highly competitive for talent. Kevin has led systems and process implementations of talent acquisition, talent development, diversity and total rewards via well-known brands such as Workday and People Soft.
For the past 20 years, Kevin has held Sr. HR leadership roles based in San Francisco, Silicon Valley, Washington, DC, Puerto Rico, London, Copenhagen, and Stockholm with Microsoft, Ziff-Davis Media, Amazon, SKYPE and Dassault-Systemes. Kevin has developed locally relevant HR initiatives that are in sync with global business strategies. He remains a board member of INTERTECH (a non-profit organization promoting D&I leadership & awareness in the technology sector). Kevin has spoken at D&I and HR Leadership conferences in the United States, Spain, Dubai and Puerto Rico with topics that include managing the metrics, systems and processes to measure and maintain D&I components.
American by birth, Kevin is the grandson of Irish and Italian immigrants. He is fluent in Spanish, conversant in Italian and French and is qualified to coach in both English and Spanish languages. He earned an ESOL (English to Speakers of Other Languages) teaching degree from St. Giles College of San Francisco and studied Anthropology at Seville University in Seville, Spain. Kevin holds a dual Bachelor's Degree in Occupational Sociology and Spanish Linguistics from the State University of New York .He is currently based near Granada, Spain.