Affiliate with Inclusion Institute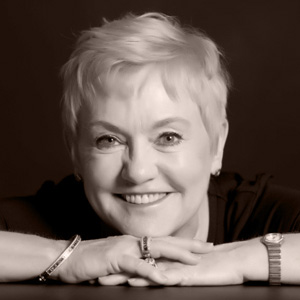 Dr. Yarbrough is founder and president of The Yarbrough Group, a consulting group in Boulder, Colorado, USA, that provides a wide range of services world-wide for Developing the Human Side of Organizations. She is an affiliate partner with Inclusion Institute. From an Organizational Development perspective, she specializes in communication, leadership, conflict management, diversity & inclusion, and sustainable change for individuals, groups, and organizations in a diverse global context.  During the past 38 years, she has assisted hundreds of organizations– business, education, government and human services—and thousands of individuals.
For a period of time she lived in Switzerland and consulted in Central and Eastern Europe and North Africa assisting American multi-nationals with acquisitions in the midst of cultural turmoil.  She has worked in 26 countries including the U.K., Ireland, Spain, France, Italy, Germany, Belgium, Finland, the Czech Republic, Hungary, Russia, and Singapore.  People from six continents have been a part of her work.
Elaine has her Ph.D. in Communication and Human Relations and is certified in individual, small group development and social change by Associated Consultants International.  For seven years she taught in the Department of Communication, University of Colorado, during which time she received all university teaching awards given by faculty and students.
Dr. Yarbrough has published three books, and numerous articles in the areas of interpersonal communication, conflict management and consulting.  Those include Artful Mediation: Constructive Conflict at Work (with Dr. William Wilmot), Constructive Conflict, and Training Strategies from Start to Finish. Her forthcoming book is Genius Teams: Moving from Mediocrity to High Performance.
Elaine lives in the U.S. at the edge of the Rocky Mountains in Colorado with her husband, Mike Burr.  Elaine's compassionate truth-telling and accurate intuition bring power and warmth to her skill in transforming organizations and individuals.  Elaine and Lisa partner on the OD Skills for Culture Change Agents course and various OD offerings aimed at leveraging inclusion for greater performance.